Charlotte Property Management Company
One of the Original Rental Home Management Companies in Charlotte NC!
Klutts Property Management has serviced the Charlotte Metro residential property management market for almost a half a century. Whether you're looking for a home to rent or have properties you'd like professionally managed, we can fulfill your needs better than anyone in Charlotte.
If you're an investment firm purchasing in Charlotte's fast-paced market and need your homes managed, let us help ensure your success!
Of Over 500 Managed Properties % Rented OWNERS TRUST US TO FULFILL!

Charming 2 Bedroom 1 Bath home for rent in Charlotte, NC. Near Plaza Midwood
1101 Jensen Street, Charlotte, NC 28205
Charming 2 Bedroom 1 Bath Ranch for rent near Plaza/Midwood. Comes with the Living room and Kitchen equipped with refrigerator and stove. Has a front porch and carport. It is convenient to restaurants and shopping. Charlotte Property Management
Front porch and Side Porch
It might sound old-fashioned to some
But we still specialize in hand-screening all of our applicants. Yes, Beacon Scores may be the new "holy grail" to most lenders, but believe it or not, we still go the extra mile to make sure we provide affordable living to anyone in the Charlotte Metro area looking for a great place to call home. Please give us the opportunity to show you how Klutts Property Management is the leader in customer service for the Charlotte, North Carolina Metro area.
Complete Full Service

Charlotte Property Management

.  It's All We Do!
There are several reasons that set us apart from other residential property management companies in Charlotte, NC.  We've rented and managed thousands of homes in the Charlotte Metro area over the last half-century.  Our knowledgeable staff is very friendly and professional. We are very proud to say our Office Manager has been with us for over 30 Years.  Our homeowners trust us to find the best possible resident for the highest possible rental amount. We deliver with the goal of getting the most value out of your property.
Our Promise To You
When you hire our Charlotte property management specialists to market your residential rental property, we'll remove your headaches. Although we manage close to a thousand local residential homes, we're always committed to making each of our homeowners our #1 priority. Our diverse, talented property specialists employ all proven methods to attract the right clientele to meet your needs and budget in the quickest time possible. Contact Us with any questions.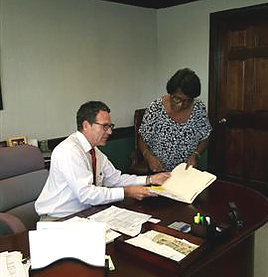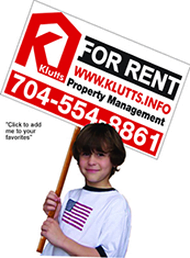 We Use The Most Effective, Proactive Rental Property Marketing in Charlotte, NC:
There are many ways to market a rental property. Klutts Property Management focuses on proven methods to make sure your property stays rented with great residents that treat your rental home as their own house. We use the following methods to ensure that your property is expertly exposed to the rental market as soon as possible.  Here are some of our methods:
highly visible signage
That includes special camera codes allowing potential renters to take a picture when driving by and then use the image to immediately view all home details from any location.
24/7 Agents
A direct phone line for all potential clients to speak with real, qualified Leasing Agents, 24/7
Automatic Updates
Dozens of constantly updated national websites that update in minutes with your property's info
Reports Portal
State-of-the-art rental property software which allows you to run your own reports via our online portal.
Instant Aplications
Online rental applications tied directly to your vacant rental home monitored 24/7 applications for your rental home can be filled out and approved from anywhere.
Renters Can Pay Electronically
Deposits and monthly rental payments can be made directly using the Internet
Google Maps Integration
Full use of Google Maps® and Google Earth® to help potential residents find homes in the areas they want to live
Contractor Relationships
We offer and manage contractor referrals to property owners to reduce your cost and help generate the maximum rental amount for your rental home. We continuously renegotiate with quality subcontractors who are price sensitive to our property owner's needs.
A Team of Dedicated Professionals
A leasing team with decades of lifelong real estate experience living in the Charlotte and Mecklenburg County area  with astute awareness of current market conditions to make sure your home rents for the highest possible amount
We Are Always Available
With most companies taking the weekend off, we're still here answering the phones to rent all vacant properties. Klutts Property Management realizes that activity is often most demanding during these days so we want to make sure we are available to show possible tenants properties at a time that is convenient for them.
We'd Love to Market and Manage Your Charlotte Area Single Family Rental Home Portfolio!
We're an accomplished residential property management company with vast experience in marketing and quickly renting your expanding portfolio. We'll work hard to find the perfect, well-qualified residents for ALL of your homes.  We service the greater Charlotte Metro Area and offer an array of specialized services to our clients who own multiple single-family dwellings.   Let us take care of renting your homes while you concentrate on your acquisitions.  In-state or out-of-state, 
contact us
 to discuss why Klutts Property Management is the best choice to market and manage any volume of single-family houses, townhouses, duplexes or condos you own.
Charlotte Rental Home Management Services –  It's All We Do!
Investment properties have the potential to generate an appealing revenue stream with the right management team. Klutts Property Management is your source for professional residential property management and marketing throughout the Charlotte, North Carolina Metro area. For almost a half a decade, Klutts has managed groups of homes for investment companies and rental homeowners. We know the special needs of investors looking to acquire and manage rental homes in the Charlotte area.  All we do is lease residential real estate and manage investment portfolios.
Our Charlotte Rental Property Leasing Agents
Klutts Property Management has the best Leasing Agents in the business!  Our Charlotte property management team has several full-time leasing agents who manage every rental inquiry by phone, in person, email or fax 24 hours a day. These leasing agents are licensed, friendly and well acquainted with each available property. We fill homes quickly without the typical headaches.  Please call today at 704.544.1111 or inquire below…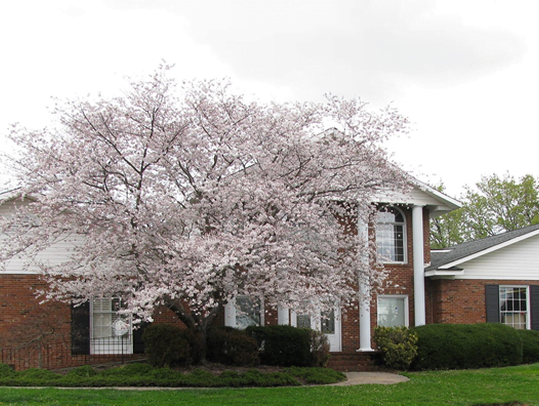 Charlotte Property Management for Owners
Please call us at any time to discuss your rental management needs. Would you rather ask your questions through our form, please feel free to do so!.
Property Owners Inquiry
Tel:  704-544-1111 Fax: 704-553-2256
1433 Emerywood Drive Charlotte, NC 28210
Renting Guide
Here is a link to our rental guide for property owners
[/db_pb_accordion]